24 Jul

10 things you may not know about me…that I'm prepared to admit in public!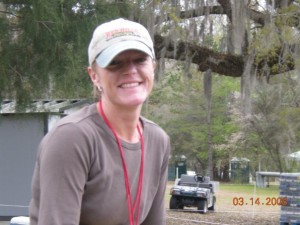 Things have been a bit stuffy around here lately so let's freshen the air with a few things you may not know about me!
My colleagues refer to me as Research Roberts – me and the research archives have a thang going on!
I was an Equine Vet tech for 10 years, wrestling rednecks and rattlesnakes in the hot & humid swamps of South Georgia.  My souvenirs include a prized rattlesnake skin and a preserved 3 month old foetus, named Mr. Pickles!
I am a down-to earth, practical mare that you really want around in a crisis.  I have been known to smoothly negotiate a bottle of triple-drip anesthesia, a surgically prepped testicle, and a gorked out horse…while grown men dropped like flies.  Where there's a will there's a way.
I'm always up for a challenge (see point 3).  Taking on motherhood and a Masters thesis has to rank on up there as one of the toughest.  Never did I think changing diapers would make for a welcome break from research!
I am officially a science geek and proud as punch I had my equine nutrition research published in one of the one of the most highly regarded academic equine vet journals.
In reference to point 5, I'm not comfortable with claiming bragging rights, but apparently 'It ain't bragging if you done it."
My most favorite place on this earth is Cape Town.  If I ever go MIA check Table Mountain or a fine winery in the Stellenbosch region.  Come join me for a

glass

bottle!
I abhor the practice of trimming horse whiskers.  You wouldn't chop your child's fingers off because they looked messy….why in the hell would you remove such critical structures off your horse's face???   SERIOUSLY!
My favorite bit of horse equipment is my Kieffer Ulla Salzgeber Rusty dressage saddle.  Diamonds don't come anywhere close.
I believe we should not be feeding (or eating) foods that began the process of digestion in the feed mill. Period.
I have a strange and, some might say, twisted fascination with pus.  Horses tend to be really good at making it. I've expressed and expunged a lot over the years…including off my bare legs.  I find this to be a really interesting topic of conversation at dinner parties.
I have always been a nutrition nerd, and technically I am an Equine Nutritionist.  However, that's only a small part of what I do to keep our horses happy and healthy.  I also enjoy helping to keep their humans happy and healthy too!
Yes, it was supposed to only be 10 things but I have always had a problem sticking to word counts!
What about you?  What quirky things would you like to share?  Add them to the comments section below; I'd love to know more about you!